Interoperability between all Z-Wave products is the cornerstone of the brand.
Certification of devices to Z-Wave standards is also required as part of the Trademark and Distribution License agreement and every device must pass a series of tests to assure that it is compliant prior to the device being marketed or sold commercially.
In order to secure interoperability there is a straight-forward Z-Wave certification program in place that consists of 2 mandatory components:
1. Technical Certification
2. Market Certification
Both components must be successfully completed before a device certification number can be issued and products can feature the Z-Wave interoperability logo badges. The Z-Wave Plus logo on a product or package assures customers, consumers, dealers, integrators and service providers that the products will reliably perform with all Z-Wave certified products, designed for the same region.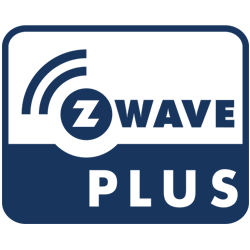 Z-Wave Certification Process
1. Membership of Z-Wave Alliance. In order to certify products, companies must join the Z-Wave Alliance at the Manufacturer level or higher. Brander members may adopt certified products and may hold a license to use Z-Wave certification marks, but cannot submit their own products for certification. For full information on membership please review Z-Wave Alliance. In order to take advantage of all the Z-Wave Alliance benefits, this step should be considered easily in your development process. Please be sure to include your marketing team to ensure compliance with the marketing requirements, logos, packaging and paper inlays.
2. Z-Wave Certification Portal. Once membership of the Z-Wave Alliance is established, register for a user account here.
On the Z-Wave Certification Portal, the "Getting Started" section provides step-by-step instructions to help you create a certification case.
3. Compliance Test Tool. Download the Compliance Test Tool (CTT) from the Z-Wave Certification Portal and use it during product development to test and verify your Z-Wave implementation.
4. Send your Product to Certification Testing. After ensuring your product is Z-Wave compliant, finalize, and submit your form on the Z-Wave Certification Portal. A case number is automatically assigned and once your submission has been reviewed and approved, you can start working with one of our independent test houses.
5. Market Certification. Start your Market Certification with the Z-Wave Alliance as soon as you have a case number.
6. Z-Wave Certification is done. Once the device has passed the technical tests AND the Market Certification has been approved by the Z-Wave Alliance a Z-Wave certification number is issued and you can now launch your product into the interoperable Z-Wave ecosystem.
Important Documentation for Z-Wave Technical Certification
Z-Wave Certification Support
Visit the Support Portal for assistance. Reach out to the following teams for specific needs.
Z-Wave Certification Team for questions regarding the overall certification process or questions regarding certification interoperability testing done by the independent test partners.
Support Team or your local Silicon Labs Field Application Engineer for questions regarding the Z-Wave Protocol or Commando Class implementation
Specifications Team for questions regarding the Z-Wave Device Type, Role Type, Command Classes or Command Class Control Specifications.
OR email to the Z-Wave Alliance Team certadmin@z-wavealliance.org for questions regarding the Market certification process.