Upcoming Webinars, Workshops and Events
Connecting with our community and sharing innovative thinking is a top priority for Silicon Labs. Stay up to date on the latest industry events, speaking engagements, webinars and workshops from Silicon Labs. Or view past events and educational sessions in which we have participated in the past year. Questions? Email us now!
Virtual Confererence
Works With 2023
Where Innovation Meets Implementation
Works With 2023 is bringing you two days of technical sessions, keynotes, and expert-led panels covering the latest trends, tools, and design techniques for developers. This free, all-virtual event features more than 40 technical sessions specifically designed to bring together leading ecosystem partners, thought leaders, and Silicon Labs experts to dive deep into the technologies driving IoT.
Featured On-Demand Events and Webinars
On-Demand Webinar
Tech Talks: Wireless Technology Series
Join Silicon Labs experts and other industry leaders for this technical webinar series created for developers, by developers. These one-hour technical trainings cover the most important aspects of wireless connectivity and IoT. This year's topics include  Wi-Fi, Matter, Bluetooth, and LPWAN.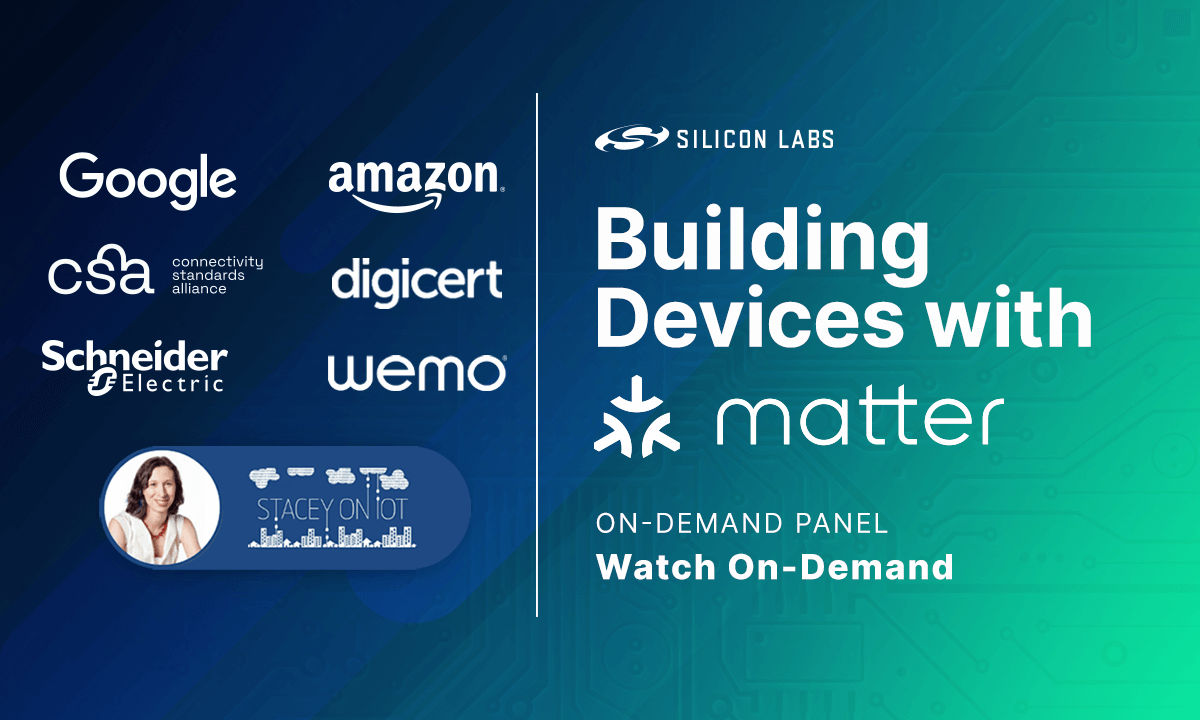 What Does the Matter Protocol Mean for Building Devices, Business, and Brand? Panel
Join us for a lively discussion led by Stacey Higginbotham, from Stacey on IoT. These IoT leaders will be discussing their plans with Matter, the recent news delaying the protocol to fall 2022, and more.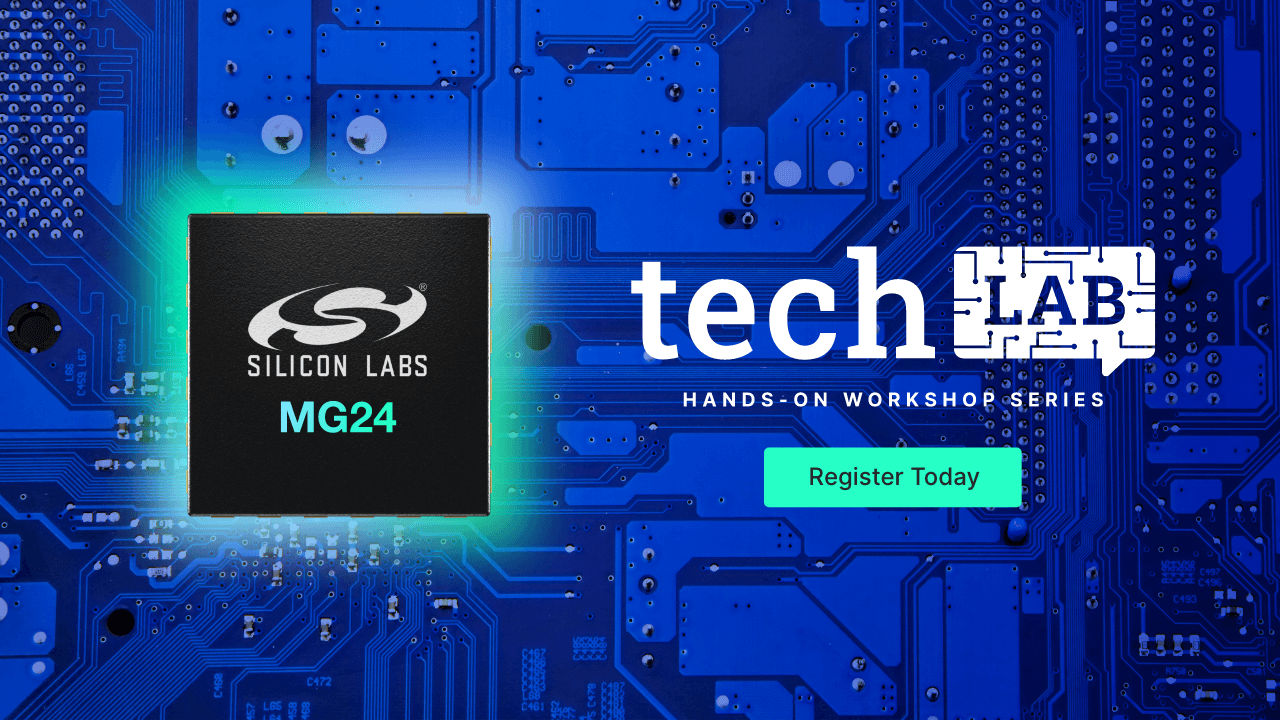 MG24 Tech Lab: Hands-On Workshop Series
Learn about the features of the EFR32MG24 wireless SoC including advanced AI/ML capabilities while getting hands-on experience with the help of Silicon Labs' expert engineers.
Watch recorded webinars at your convenience or register for live webinars to interact with our experts.