Silicon Labs is a close wireless IoT connectivity partner of Google Home and one of the drivers and code contributors of Matter. We can help you to equip your devices with reliable wireless connectivity and simplify your Matter development work for faster time-to-market, and superior wireless performance, at the lowest cost.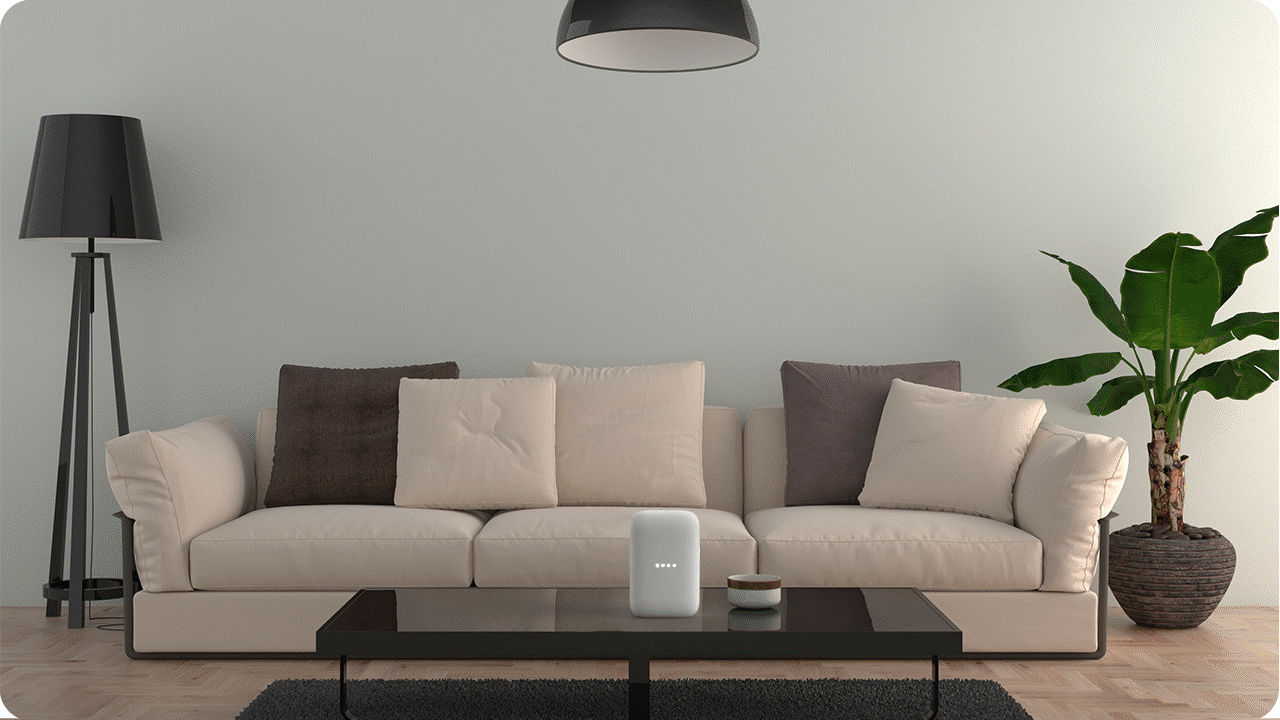 Designing for the Google Smart Home Ecosystem
This is how easy controlling smart home devices is in Google Home, one of the leading IoT ecosystems for the smart home. Google Home allows users to control their devices at home, including lights, sensors, cameras, and more intuitively through the Google Home App, Android controls, and Google Assistant voice commands on their smartphones, speakers, and displays. Google Home allows users to combine various types of devices in different rooms and build a complete smart home experience. Everything can be accessed through a single user interface, with a single touch or voice command, and controlled, organized, and managed individually or as a group.
For smart home device makers, Google Home provides a full-blown innovation environment with context-driven intelligence, automation, and more, making it easy to combine devices and create differentiated user experiences.
Google Home and Matter
Google Home will support the Matter protocol so users can connect Matter-enabled wireless IoT devices to their Google smart speakers or displays and control them via the Google Home App, native Android controls, and Google Assistant voice commands. Those same IoT devices can also be connected and controlled via another Matter-enabled ecosystem simultaneously.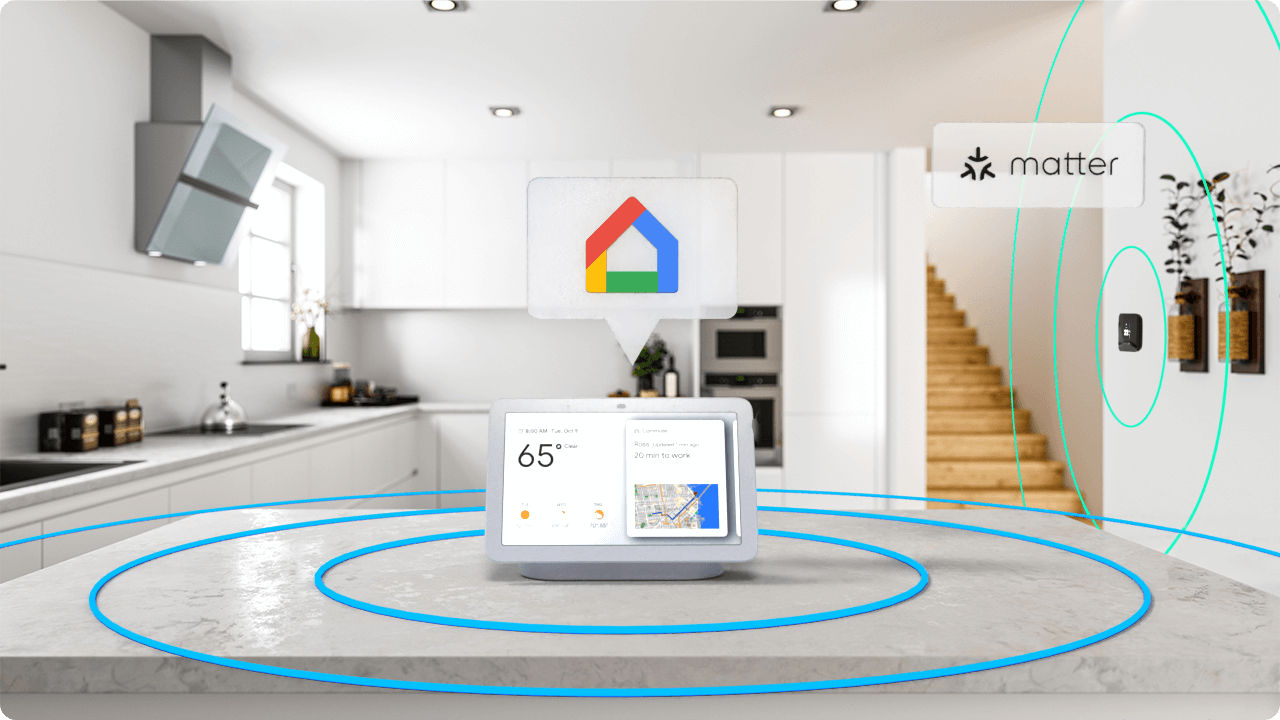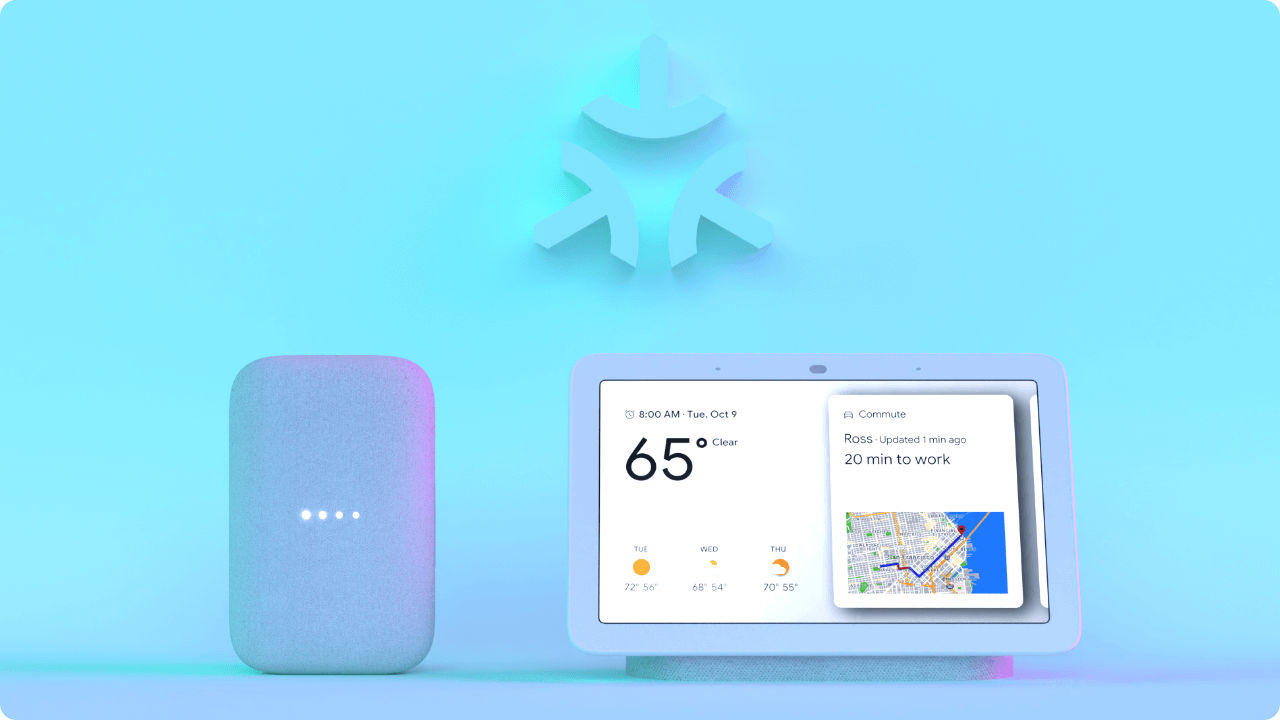 Why Develop Matter IoT Devices for the Google Home Ecosystem?
With Matter IoT devices supporting the Google Home ecosystem, you can access an expansive customer base and take advantage of a carefully designed and tested Google Home user experience familiar to millions of users around the world. Google tools provide you with a unified experience to develop Matter devices with seamless setup, control, and interoperability with Google Home and other ecosystems. Matter and Google Home thus enables you to launch products quickly and efficiently and grow your business faster.
Benefits of Partnering with Silicon Labs

Fast-track to the Google Home Market
Simple, fast, and integrated developer experience - Start Matter embedded wireless development on Silicon Labs and seamlessly transition to Google Home development with quick-start Matter sample applications, integrated SDKs, and increase product quality while saving costs and launching faster.

Wireless that Works
Silicon Labs offers a broad portfolio of wireless SoCs optimized for all smart home applications, including all protocols you need in Google Home - Thread, Wi-Fi, and Bluetooth with multi-protocol mode. Equip your IoT devices with the most reliable wireless provided by Silicon Labs!

Most Advanced IoT Security
Privacy is the #1 concern for owners of wireless home devices! Silicon Labs develops the most advanced IoT security with the highest PSA Level 3 Certification to protect your customers and devices against cyber-threats.
Most Energy Efficient Wireless
With Silicon Labs' ultra-low-power wireless SoCs, you can minimize the power consumption of your Google Home IoT devices, and extend battery replacement, recycling, and re-charging intervals for a hassle-free user experience.

Get Ahead of the Competition
We lead the wireless industry to ensure the market leadership position for your products. Silicon Labs is an active driver of IoT ecosystems and wireless standards and always supporting the latest IoT features in the industry frontline.

Single SKU for All Ecosystems
Build your Google Home devices with Silicon Labs Matter for full compatibility to access all smart home ecosystems with a single SKU, increasing your customer base and profitability.
Start Developing with Matter
Google Home now supports Matter, letting users connect Matter devices through Google Nest speakers and displays, as well as Nest Wifi. This means millions of homes are ready for your Matter devices.

Get help for Matter development from the Silicon Labs Community.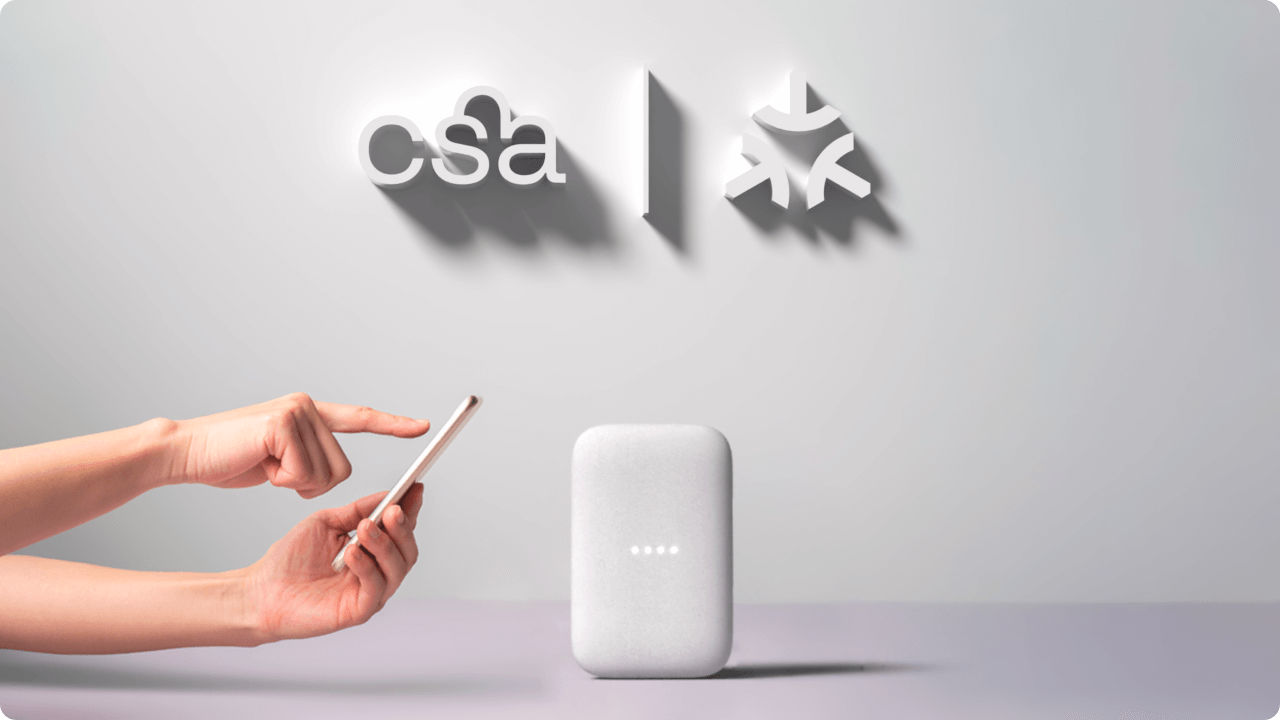 Join CSA and Matter Working Group
To certify a Matter product, you need to join the CSA (Connectivity Standards Alliance) and subsequent Matter Working Group.
This is where you can learn more about the details of the Matter specification and how to certify your device.
How to Qualify for Silicon Labs Early Engagement Partner Program
Fill in the questionnaire with your company profile, why are you interested in partnering, and a little bit about your product. We will contact you.