Silicon Labs EFR32 Wireless Gecko Technology Features
Silicon Labs offers the world's widest range of wireless connectivity solutions. The low-power, feature rich, and secure system-on-chip devices (SoCs) and accompanying software are ideal to meet demands of IoT systems such as lighting, smart metering, home and building automation, asset tracking, and portable medical/fitness equipment. Whether you're looking to add connectivity to single device, industrial complex, or an entire city, we have the wireless protocol to meet your needs and help you get to market faster.
Architected for Low Power
Get more done with less energy using the EFM32 32-bit microcontrollers (MCUs) and EFR32 wireless SoCs architected with real-world low power applications in mind, and featuring ARM® Cortex®-M cores.
Scale power consumption by taking advantage of multiple energy modes including a 0.9 μA Deep Sleep mode, with 16 kB RAM retention and operating real-time clock. Respond quickly to real-world events with ultra-fast wake-up times and the Deep Sleep mode capability to perform analog measurements, bypass the CPU with peripheral to peripheral connections, and detect RF signals.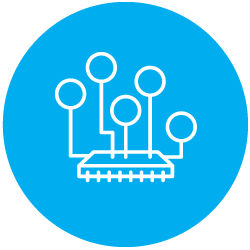 Feature Rich and Highly Integrated
Simplify your designs and reduce cost with highly integrated EFM32 32-bit MCUs and EFR32 RF SOCs and modules.
Take advantage of a rich selection of integrated high performance and low power peripherals including ADCs, DACs, timers, capacitive touch, and communication options spanning I²C, USB and Ethernet. Reduce design complexity and bill of materials (BOM) with on board radios featuring integrated baluns, crystal-less 500 ppm sleep timers, and multiprotocol support. Get to market quickly with certified wireless modules including the world's smallest system-in-package SiP modules.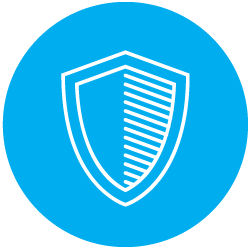 Security Enabled Hardware and Software
Secure your system from end-node to cloud and adapt your designs with over-the-air updates.
Make use of hardware security technology including a secure bootloader, energy-efficient cryptographic accelerators for AES, ECC, and SHA, a true random number generator (TRNG), and a security management unit (SMU) for software-based fine-grained control over peripheral access. Take advantage of SSL and TLS network security for data transmission with Micrium OS. Securely deploy, manage, and update devices with Zentri device management service.
Productivity Design Tools
Optimize designs with application configuration, energy profiling, advanced debug and network analysis tools.
Get up and running quickly with automatic code generation using graphical peripheral and wireless configuration tools. Optimize the power consumption of your applications with visual energy profiling that correlates function calls and code to energy use. Take advantage of patented network analysis tools with packet trace that goes beyond sniffers to provide full visibility into the communication between nodes on a network.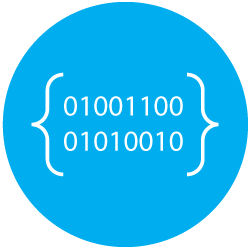 Robust Software, SDKs and OS
Accelerate development with Micrium OS and robust SDKs spanning peripheral drivers and wireless communication protocols.
Use the comprehensive SDKs for EFM32 32-bit MCUs and EFR32 RF SoCs to make use of extensive peripherals, USB and Ethernet connectivity, and to incorporate both proprietary and standards-based wireless connectivity. Deliver safe, reliable, and secure operation with the real-time kernel of Micrium OS and available communication stacks, file system, and GUI solutions.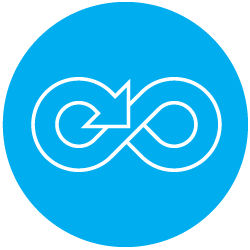 Design Reuse and Flexibility
Maintain design flexibility with pin compatible options that scale memory, peripherals and connectivity to match your needs.
Re-use software across wireless SOCs built on the same architecture with pin compatible devices that scale up to 2 MB of flash and multiple transceiver options and RF output power levels. Take advantage of certified modules with integrated antennas, including the world's smallest system-in-package SiP modules, to quickly design products and get to market and later reuse software on SoCs as your business grows.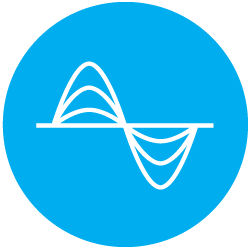 Multiprotocol Connectivity
Create designs that service multiple regions and support field upgrades to meet evolving market needs.
Take advantage of multiprotocol software and EFR32 Wireless Gecko SoCs to support Bluetooth® low energy technology (BLE), Zigbee®, Thread, and proprietary wireless connectivity. Design products that deliver multiple wireless connectivity protocols in the field or devices that can be configured in the factory to one of a number of different wireless protocols. By using the same SoC or pin compatible SoCs you have flexibility in your go-to-market approach. With a secure update mechanism, you are also in a position to update devices in the field to add additional functionality and to respond to market needs.