Russ Brennan Memorial Scholarship
Russ Brennan, Silicon Labs' former CFO, built a legacy based on integrity and hard work. He was committed to prudent financial management and was a valued business partner to the CEOs and management teams with whom he worked. His strong global business acumen and commitment to open dialog and honesty characterized his actions. In addition to his professional accomplishments, Russ also felt strongly about mentoring. Silicon Labs' $25,000 scholarship fund honors that spirit and is dedicated to furthering the education of young people.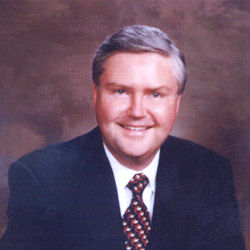 Eligibility Requirements
The Russ Brennan Memorial Scholarship awards individual scholarships to qualifying U.S. college students who are immediate family members of Silicon Labs employees or current Silicon Labs interns. Applicants should be focused on preferred majors in the fields of finance, economics, accounting, science or engineering. The scholarship can be awarded in its entirety to one student or divided and awarded to multiple candidates at the committee's discretion. Scholarships are payable directly to a four-year college or university upon confirmation of enrollment.
Qualifying Candidates Must Be:
Current high school students who will be an incoming freshman at a four-year college or university this fall; or
Current four-year college or university students who will be enrolled this fall; or
Incoming or active 2023 interns at Silicon Labs studying at a four-year college or university and will be enrolled this fall.
Qualifying family members are the children, younger siblings, nieces/nephews, or cousins of full-time Silicon Labs employees. Previous recipients of the Russ Brennan Memorial Scholarship are not eligible to apply.
Application Details

The application for the 2023 Russ Brennan Memorial Scholarship opens on March 15. Applications are due on April 14, 2023, at 11.59 p.m.
As part of the online application, applicants must include the following materials:
Completed essay
Resume/CV, which includes the following:

GPA, with indication of GPA scale, such as 3.5/4.0 GPA scale
Extracurricular activities
Work/employment/internships (include past and present positions)
Community service (include past and present activities)

Current high school or college transcripts
Two teacher recommendations in letter format
Please check out our FAQ document and our application checklist to help guide you as you submit your application.
If you have any questions or concerns, please reach out to philanthropy@silabs.com.