Top Reads and Resources for Students Ready to Take on the Semiconductor Industry
01/27/2021 | Emma Morris | 2 Min Read
One of our guiding values is to hire, foster and empower great talent. Silicon Labs' internship program cultivates this philosophy through highly sought-after positions in software, design, operational engineering, technical marketing and sales, as well as corporate marketing and finance. During their time with us, interns help us solve real-world problems and work on meaningful projects essential to Silicon Labs. They also get to experience a corporate culture that celebrates diversity in thinking, reasonable risk-taking, and challenging the status quo. Our interns get to work alongside some of the brightest minds in the IoT and semiconductor space who are also invested in helping develop our interns into our industry's future leaders.
Sometimes they even get to sit down for coffee and ask for career advice from executives like Chief Strategy Officer, Daniel Cooley.
Having begun his career as an intern at Silicon Labs in 2002 Daniel recalls being eager to put the engineering fundamentals he was learning in school into real-world practice. Over the years, Daniel has curated a list of valuable resources for engineering students that spans the history of the semiconductor industry. He shares a bit about how it came about: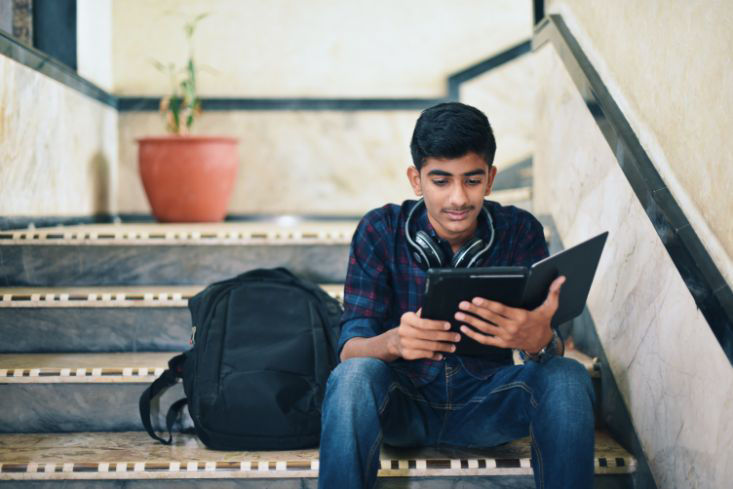 "The semiconductor industry is so fascinating because it is the culmination of almost all our modern scientific knowledge: physics, chemistry, mechanical engineering, material science, communication theory, computer science, machine learning, and the list goes on. It is the most global and interconnected supply chain on the planet, shipping hundreds of billions of chips per year into every corner of the global economy. I like to tell people that in all possible futures, semiconductors are even more important than they are today.
I have the utmost respect for the innovators and business leaders that came before us and built the semiconductor industry. I also believe that you must study, understand, and appreciate how the industry came to be in order to have the most impactful and rewarding career. Trying to navigate your career without this historical understanding is like trying to sail across the ocean with no map or knowledge of the seasonal winds and currents…not something I would attempt.
I made it a point to search for and consume as much content about the history of our industry as possible. No source is perfect, but considered as a group, you can quickly make sense of this complicated but beautiful industry. This is a partial reading list to get you started. If you finish, there are literally hundreds of additional sources if you're willing to spend some time looking for them…"