Evolving our Leadership Team as We Become a Pure-Play IoT Leader
04/23/2021 | Tyson Tuttle | 1 Min Read
As part of Silicon Labs' evolution into a pure-play leader in intelligent wireless connectivity for the IoT, we are making some organizational changes.
Since joining the company in 2018, Matt Johnson has done an outstanding job leading our IoT business unit. Under Matt's leadership, our IoT business has grown by leaps and bounds, setting the stage for our evolution to a pure-play IoT company. Yesterday, Matt was appointed Silicon Labs' president. As president, Matt now runs our day-to-day business and product execution, ensuring our strategy and team are aligned and positioned for strong growth in our two main market categories: Industrial and Commercial, and Home and Life.
Matt has been a great partner since joining us in 2018, and I look forward to continuing to grow the company together.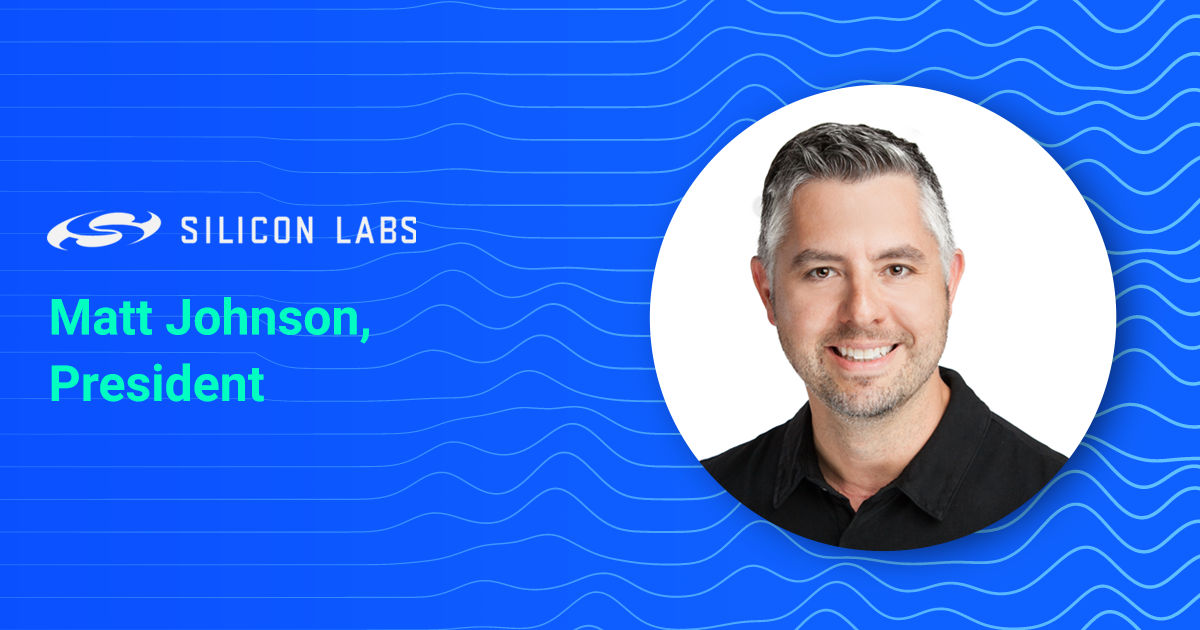 After 18 outstanding years of invaluable contributions to Silicon Labs, Alessandro Piovaccari (or "AP" to the Silicon Labs team) is stepping down as CTO. Alessandro joined Silicon Labs in 2003 to design the company's single-chip FM radio products which have surpassed 1.7 billion device shipments. AP went on to co-architect Silicon Labs' single-chip TV tuner IC, used by nine of the world's top ten TV makers, with more than 70 percent market share and 1.5 billion units shipped. As CTO, his technical and leadership contributions have been fundamental to building our current roadmap of IoT products and technology. Most recently, AP focused on building a leading-edge R&D organization devoted to exploring ultra-low power technologies including advancing hardware and software architectures and bringing intelligence to IoT end-node devices. His numerous patents are a testament to his technical innovation, and we are grateful he will continue to support our Silicon Labs in a technical advisory role.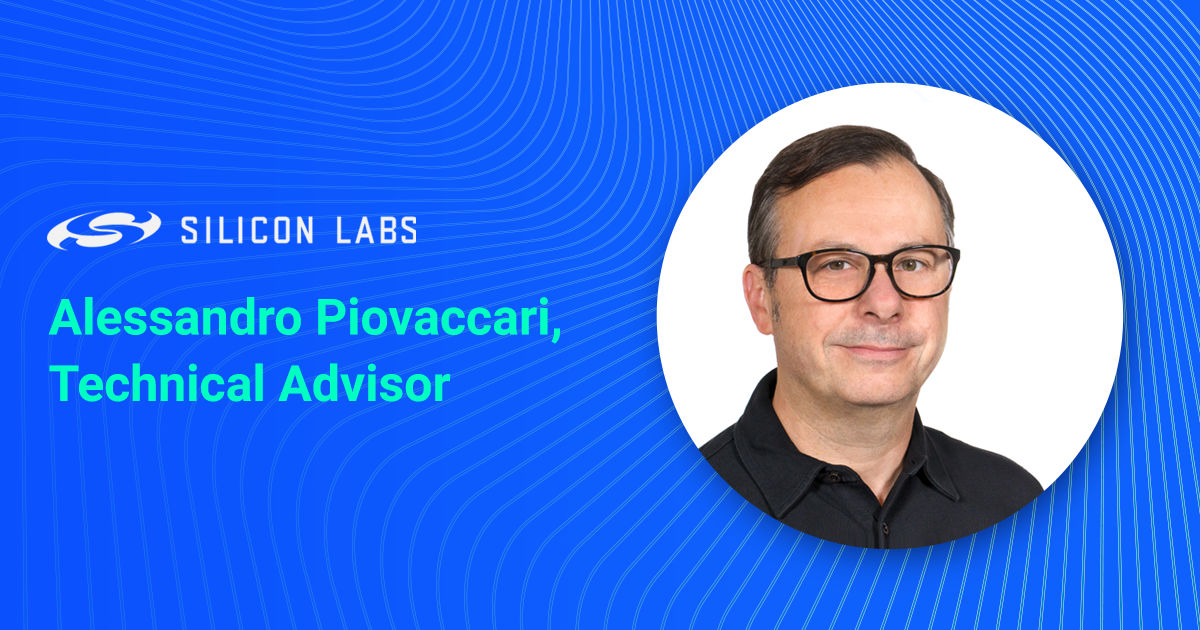 Taking over the CTO role is Daniel Cooley. Daniel is a Silicon Labs lifer, joining in 2005. For more than 15 years, Daniel has focused on wireless technology - from developing patents, to leading our IoT business and driving corporate strategy. His deep understanding of our markets, customers, ecosystems, technology and solutions will accelerate our IoT leadership and growth. Daniel has served in a variety of engineering and leadership roles across the globe, most recently as chief strategy officer. As our CSO, Daniel successfully led our M&A efforts, including the acquisition of Redpine Signals to significantly accelerate our low power Wi-Fi portfolio. Daniel - a highly skilled wireless engineer in his own right - has worked closely with AP and our Central R&D team for many years and I know he's excited to expand on the company's leadership in intelligent wireless connectivity for the IoT.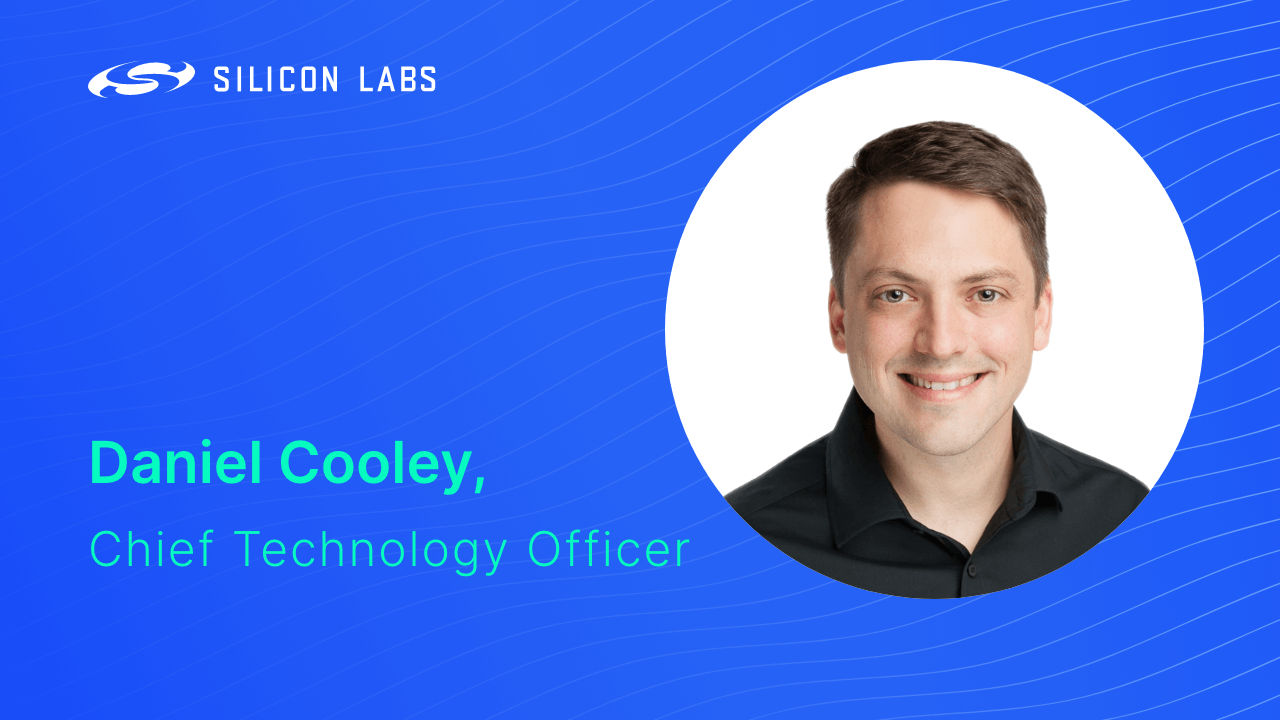 It's a very exciting time at Silicon Labs. We're at perhaps the biggest inflection point in our 25-year history, and I'm confident that rising leaders like Matt and Daniel will help further establish Silicon Labs as the preferred destination for IoT silicon, software and solutions.