CES 2023 Highlights the Importance of Ecosystems in IoT Development
01/12/2023 | Silicon Labs Expert | 4 Min Read
Silicon Labs returned to CES this year for the first time since 2020, and one thing is clear – IoT innovation is happening fast. Device makers, ecosystem vendors, and component technology suppliers are working together to drive the industry forward and the result of that common pursuit is a jaw-dropping collection of products that are either already available or on the immediate horizon. Seeing these innovations live and in person, many of which are being brought to life by Silicon Labs customers, was inspiring. 
Matter Front and Center
For anyone developing smart devices for smart home or industrial and commercial applications, it wasn't a surprise to see Matter take center stage. It's been one of the most anticipated developments in our industry since it was announced in 2019, and when the first specification launched in November it kicked off a new level of anticipation around what Matter-certified products would bring. 
One of the many examples we saw of Matter's presence was when we caught up with our friends at LEEDARSON, which develops a variety of IoT devices ranging from sensors and cameras to smart appliances (and a 2020 CES Innovation Award Winner). The LEEDARSON booth highlighted the company's "all-in" approach to Matter and featured a gallery of Matter certified products on display, quite a few of which utilize Silicon Labs products, including our MG24 SoC, designed specifically to support the Matter standard. You can learn more about how LEEDARSON selected the MG24 for its Matter platform by reading our case study.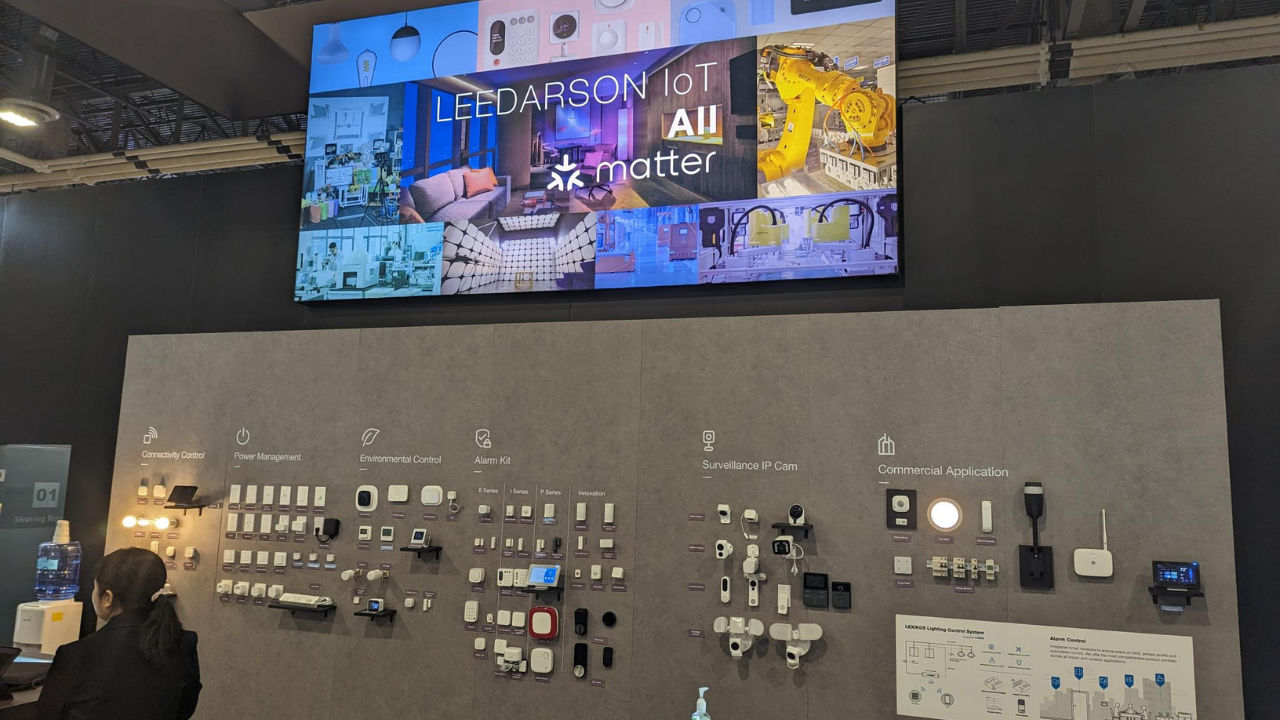 LEEDARSON shows off its wide range of products at CES, including a wide selection of Matter certified products including switches, plugs, thermostat controls and security devices.
Nanoleaf is another company that has been bringing cutting-edge connected lighting products to consumers. It's launching new Matter-certified smart lighting products this year (including a 4D TV Smarter Kit that syncs your television to your smart lights) and was recognized as a Best of CES 2023 Honoree.
Nanoleaf has developed a loyal customer based by creating, among other things, customizable lighting experiences to enhance in-home entertainment.
Schneider Electric introduced Schneider Home, which has been designed for openness and interoperability so consumers can combine the right solutions regardless of vendor in order to increase energy savings. The company also announced new features for Wiser, its award-winning smart home energy platform which features Silicon Labs' MG24.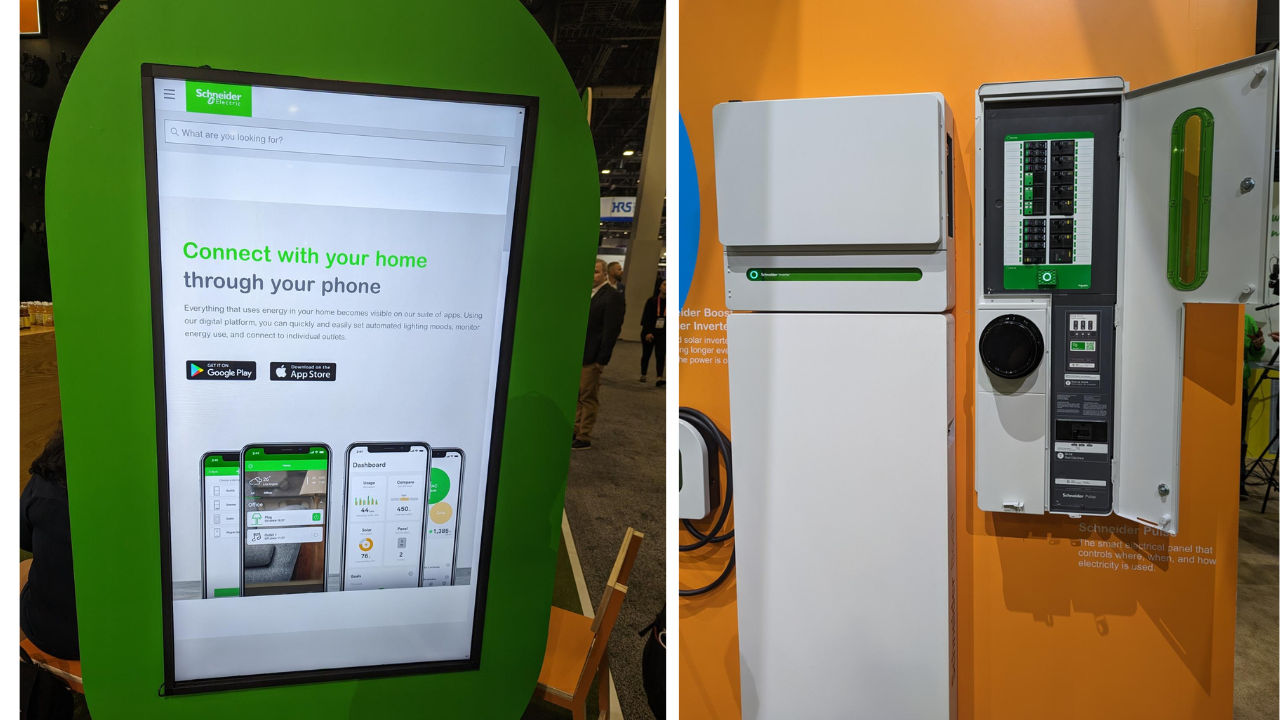 Schneider Electric's smart home energy platform, Wiser, uses Matter to give homeowners greater control over energy usage.
Tuya Smart, who has more than 510,000 registered developers on its no-code IoT development platform, had a busy week that included hosting Tuya Day, where Silicon Labs' Rob Alexander participated in a Matter panel discussion moderated by Tuya co-founder and COO Alex Yang. Tuya has released several Matter-ready device categories including light bulbs and switches, and you can read more about how Silicon Labs is helping them by reading our case study here.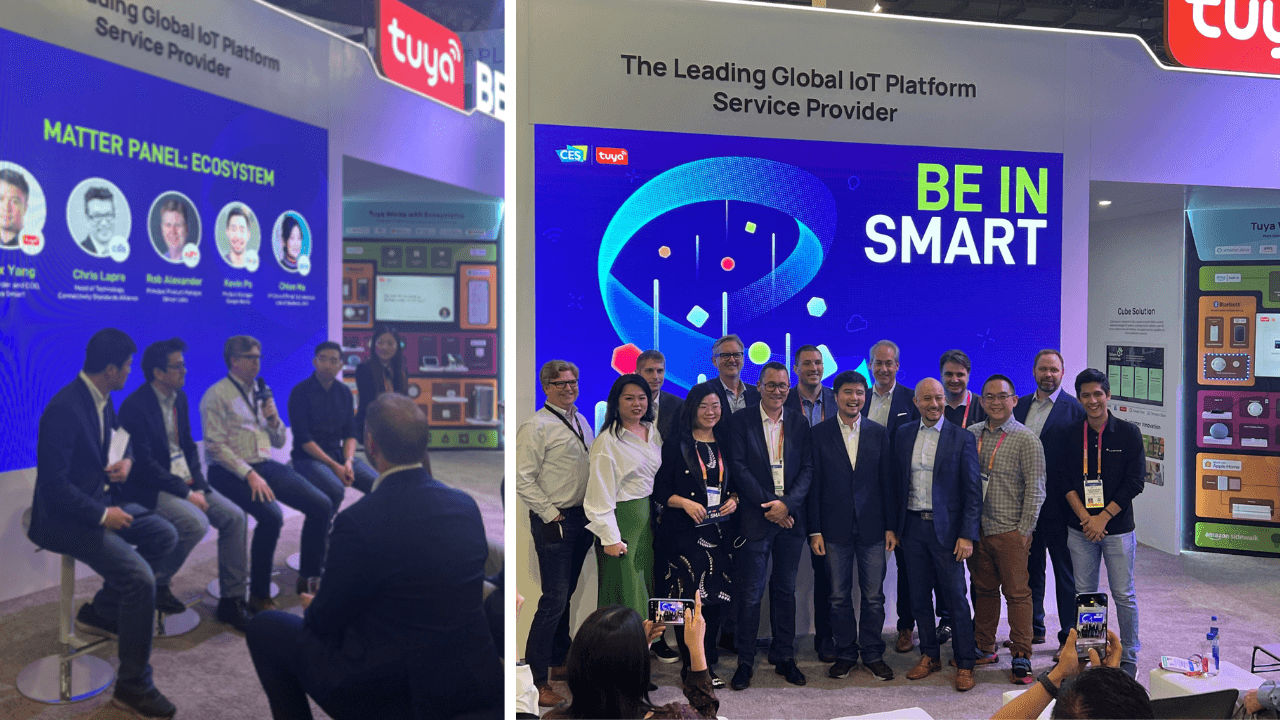 Silicon Labs' Matter Product Manager, Rob Alexander, participates in a panel during Tuya Day
The Year of the Ecosystem
Of course, Matter didn't completely steal the show at CES. With a renewed focus on interoperability between ecosystems, Amazon Sidewalk, Google Home, and Samsung SmartThings were heavily featured in smart home as well as industrial and commercial applications. Our friends at New Cosmos launched the 807NAS DeNova Detect natural gas alarm featuring gas leak safety and early warning technology compatible with Amazon Sidewalk. They're also working with the city of Las Vegas to be the first signatory for National Gas Awareness Day, an initiative to bring awareness to the dangers of in-home gas and how products like the Denova Detect natural gas alarm can help prevent tragedies.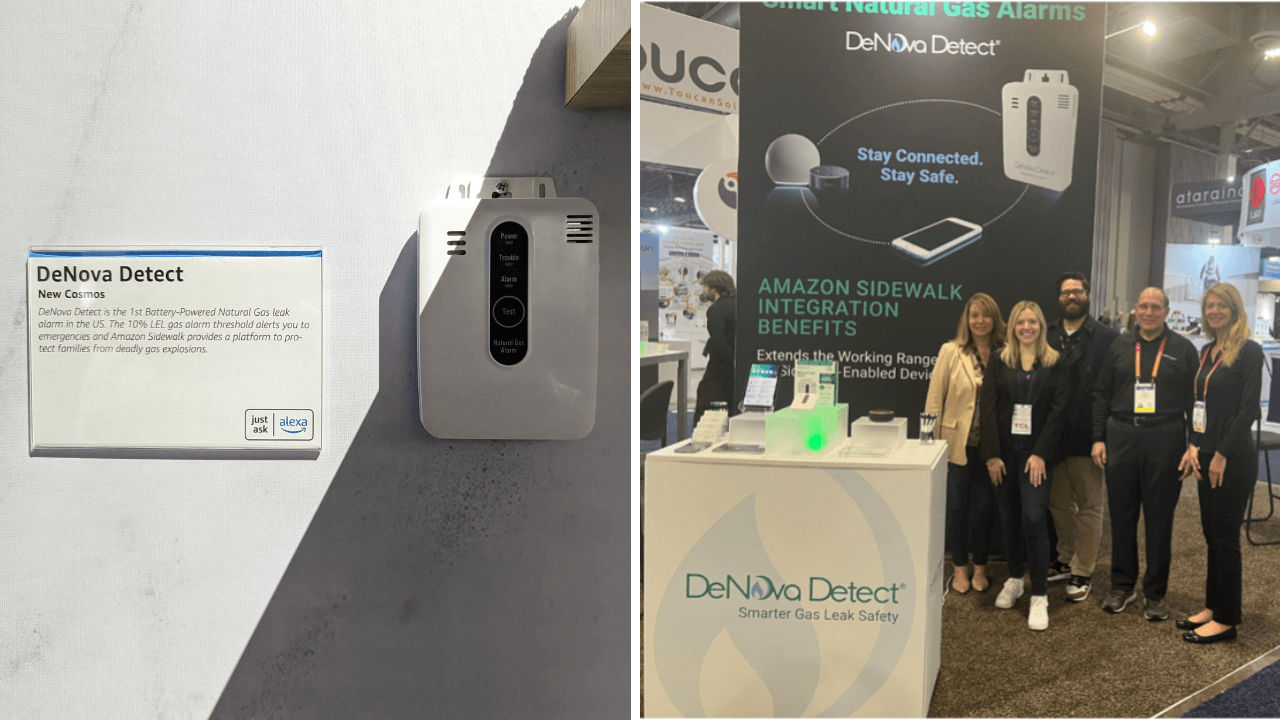 New Cosmos, working with Oxit and Silicon Labs, has developed a gas alarm for the Amazon Sidewalk ecosystem.
The Samsung SmartThings booth at CES showed just how hard device makers are leaning into Matter with a large collection of Matter-ready devices on display. These included the launch of the SmartThings Station, an IoT hub that also features a wireless fast-charging pad for your devices, and the 2023 lineup of QLED 8K TVs that include a built-in Matter hub for smart device control. 
The SmartThings booth at CES featured a lot of Matter devices, including CES Innovation Awards 2023 Honorees, the SmartThings Station and the QLED 8K TV.  
Google Home, one of our Ecosystem Partners, made a predictable splash at CES. Not just with their presence but also through a very practical demonstration of how easily Matter makes it for consumers to connect new smart home devices into their home networks.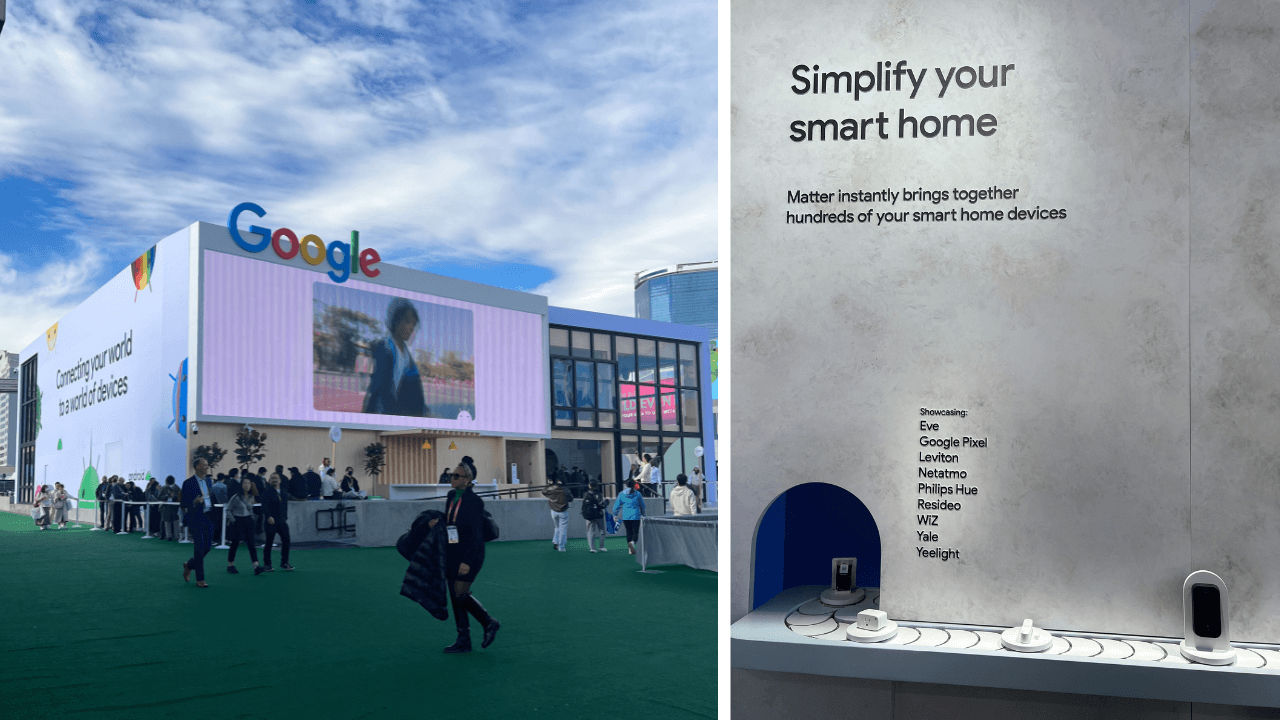 A Welcome Return to CES
It was a busy, and rewarding, return to Las Vegas for the Silicon Labs team and we did our best to spread the word on the value of consumer-friendly, interoperable connectivity in the home. We started the week with Ross Sabolcik, Silicon Labs Senior Vice President and General Manager for Industrial and Commercial IoT Products, participating in a conversation with the Wi-Fi Alliance for its podcast, the Signal.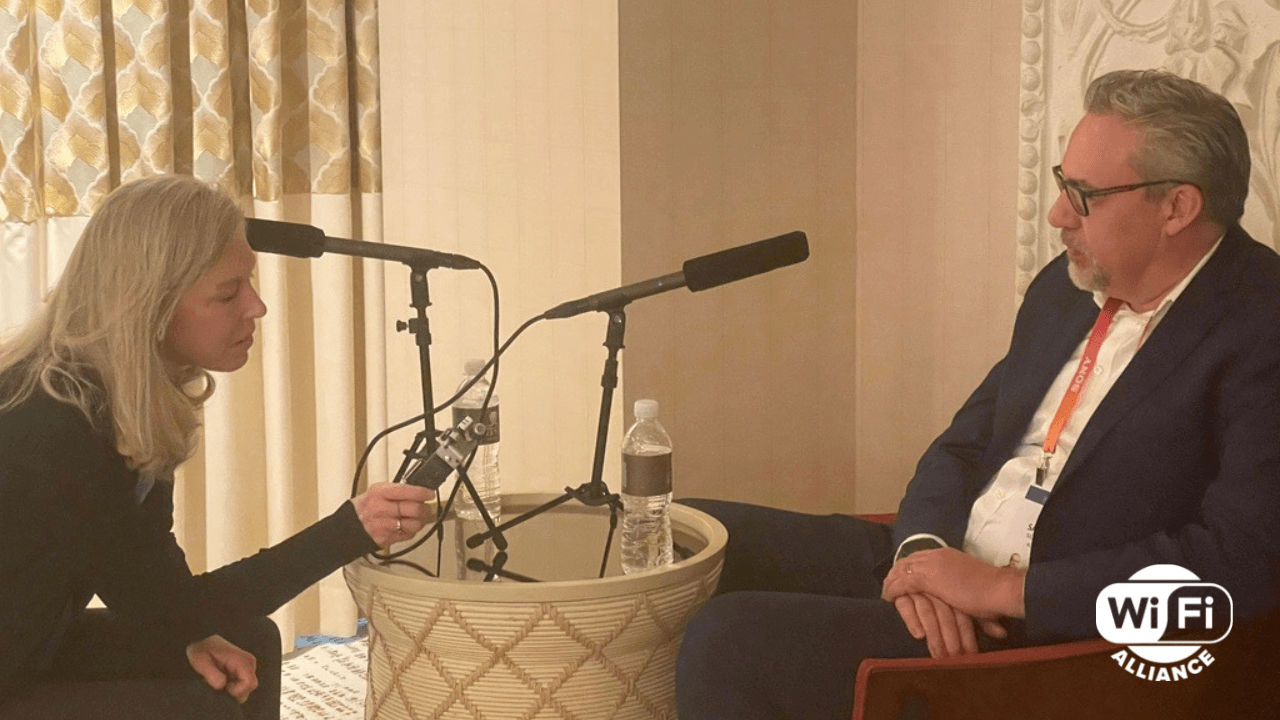 Getting to meet so many of our customers and partners in person was a welcome change over the last two years and our booth was a hot stop for attendees wanting to see the latest Bluetooth, Wi-Fi, Zigbee, Matter, and sub-GHz devices driving connectivity. 
We had the opportunity to demonstrate in the Z-Wave pavilion (pictured below) our Z-Wave and Zigbee to Matter bridge solution, Unify SDK, which makes it possible for hundreds of millions of devices already deployed to be recognized as a Matter device.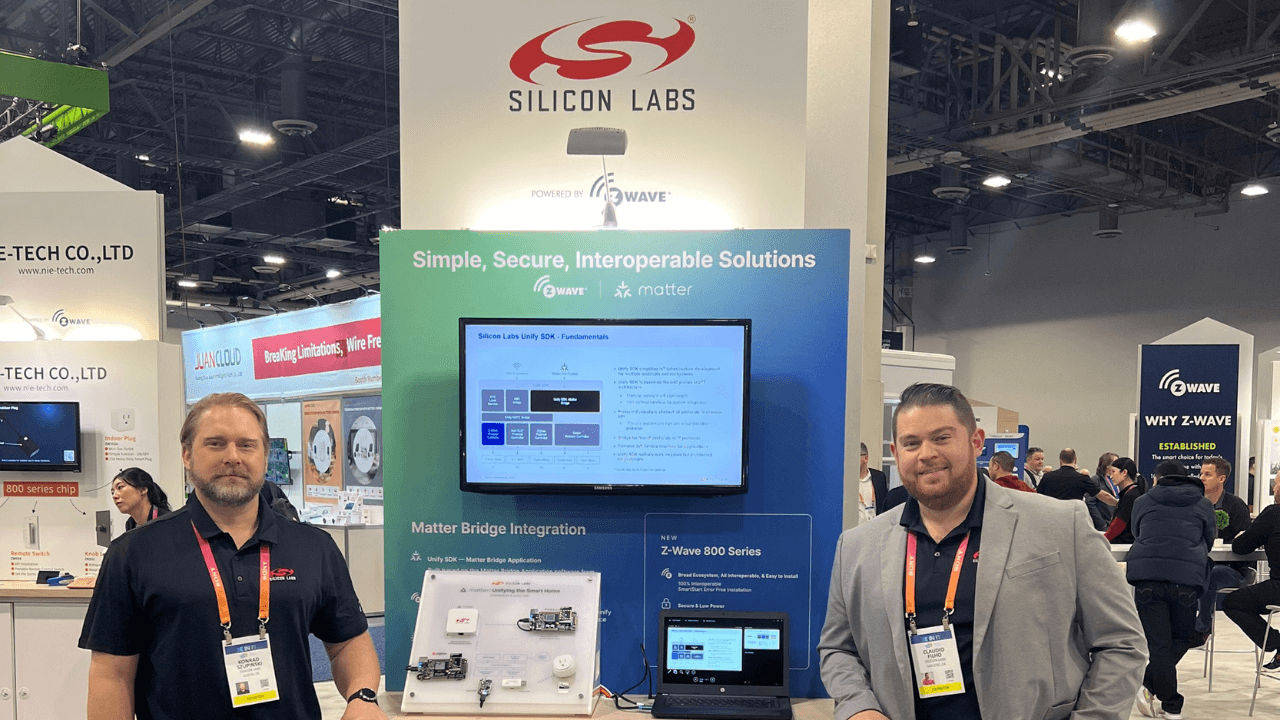 Our booth featured a touch screen demo that guided users through the product selection process based on their feature requirements and target applications. We also had a live hands-on Matter over Wi-Fi demonstration and an HADM (high-accuracy distance measurement) demo.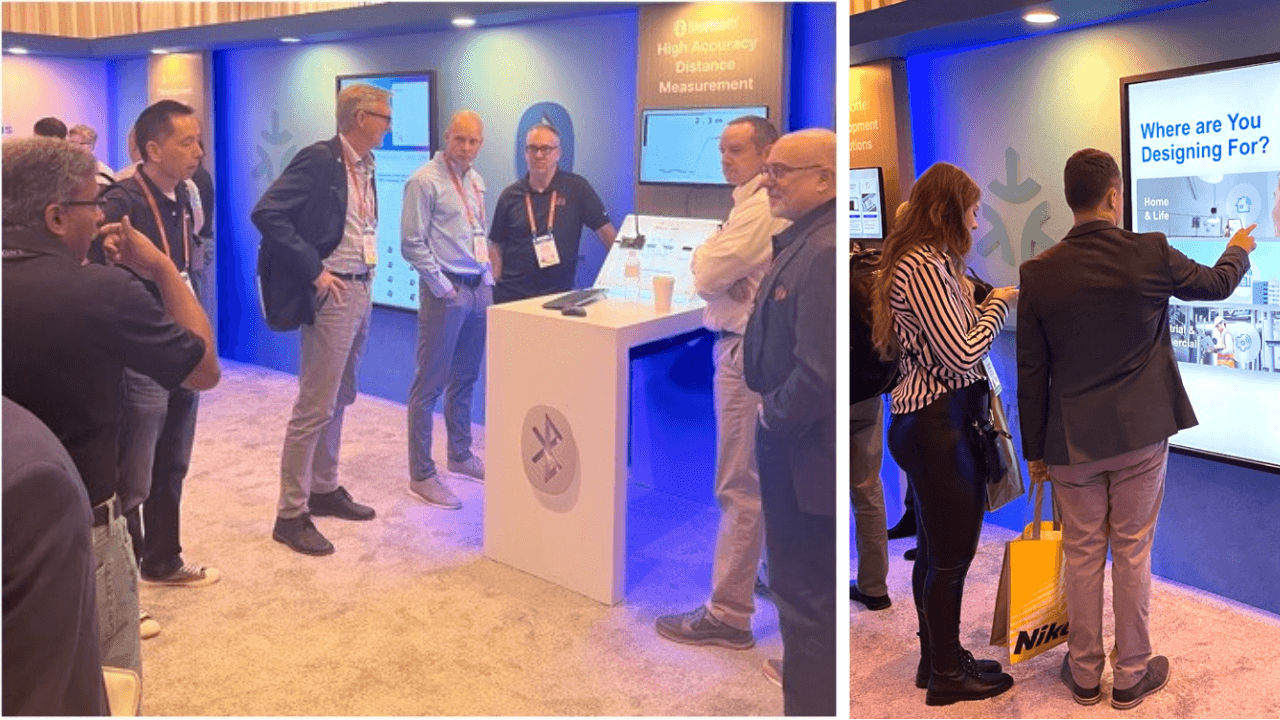 CES 2023 was just the tip of the iceberg and we can't wait to see what new innovations we'll see throughout the rest of this year and beyond.
CATEGORIES: